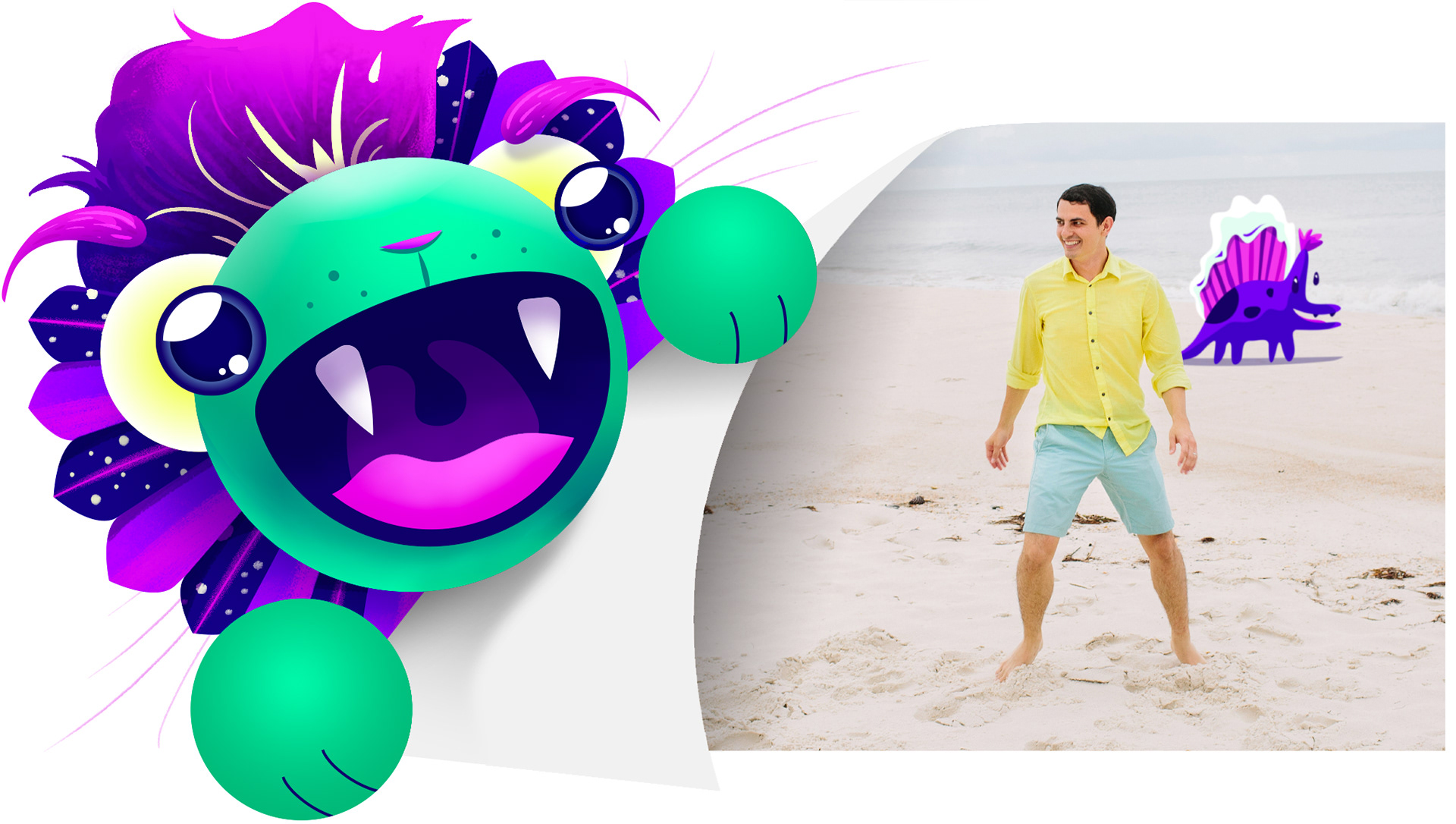 Christopher Ariñez is an illustrator & graphic designer on a mission to inspire joy & wonder through his work. 
Born and raised in Stone Mountain, GA, Chris has been creating for as long as he can remember! Living room walls and "important documents" were not safe once he discovered how to use a crayon. As a kid he readily poured his imagination into the world as cartoon characters, stop-motion films, puppet shows, and more. After years of drawing and playing on the computer, he went on to graduate from the University of Georgia in 2008 with his BFA in Graphic Design & Illustration.
Chris now resides in Quincy, MA where he loves spending time with wonderful people, eating great food, and soaking up (or waiting for) New England summers. 
Professionally, he's a visual problem solver, exploring custom art solutions that are visually unique, thoughtfully engaging, memorable and effective. While versatile in many techniques, he especially enjoys creating fun, playful, whimsical imagery intended to inspire joy and spread a little cheer. He also seems to enjoy writing about himself in the third-person. 
He currently creates for Jackrabbit in Milton, MA as an illustrator, graphic designer, and animator, providing unique visual solutions for brands, organizations, schools and friends! Clients include:
MSPCA-Angell, Massachusetts Institute of Technology, Woodchuck Hard Cider, Millipore Sigma, Milton Academy 
Are you looking for custom illustration or illustrative design work?

Let's chat! Write me directly at chris@arinez.com or send a message through the contact page. I look forward to hearing from you!