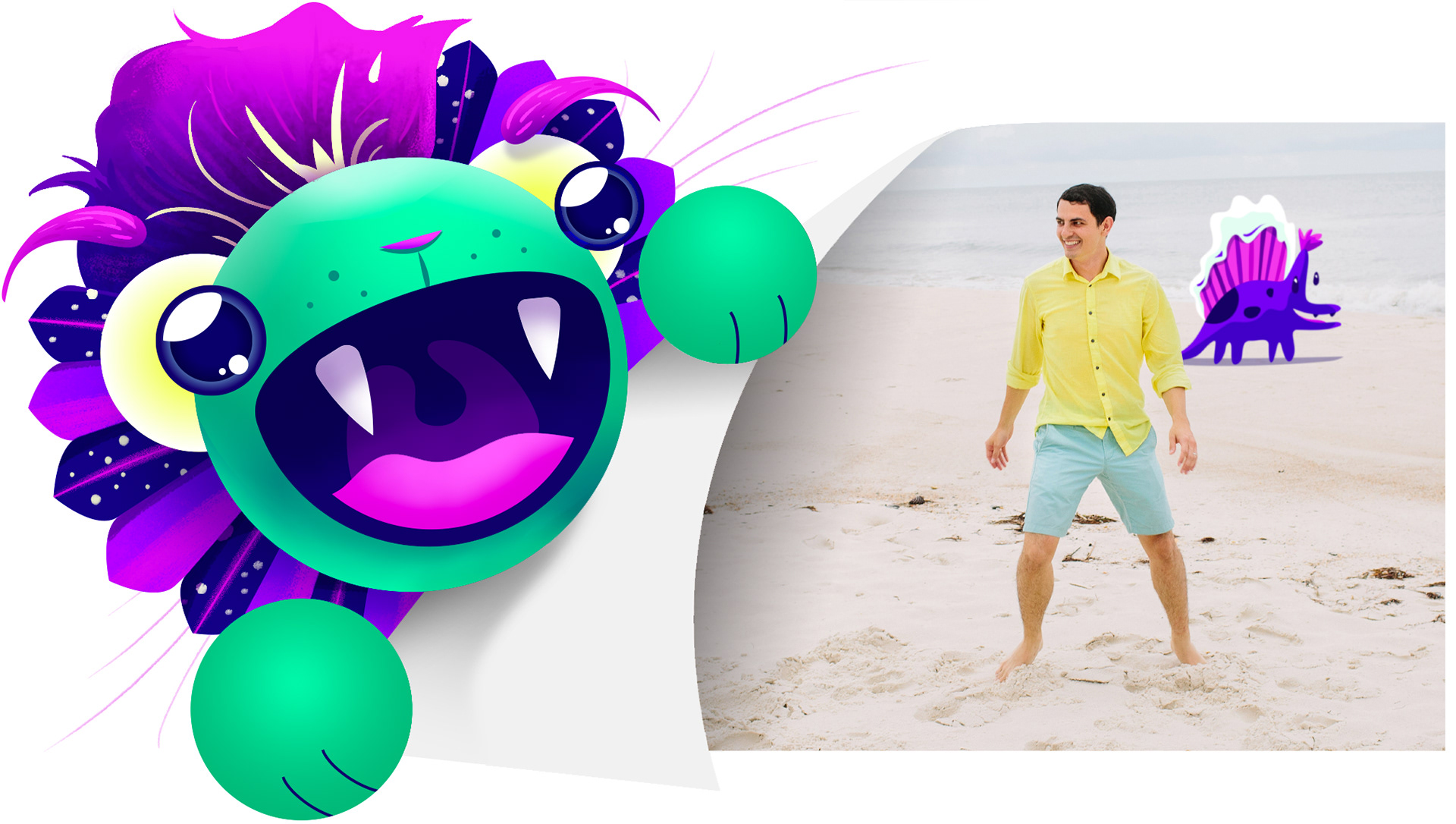 Christopher Ariñez is an illustrator & graphic designer on a mission to inspire joy & wonder through his work. 
A Southerner at heart, Chris has been creating since his little Georgian self could pick up a crayon. Living room walls and so-called "important documents" were not safe. Chris refused to contain his imagination and readily poured it into the world as cartoon characters, stop-motion films, puppet shows and the like.
His teenage years led to a more focused approach of his creativity when he discovered graphic design as a profession and realized that he could truly enjoy every day of work. Years of artistic exploration and playing on the computer paid off. He graduated from the University of Georgia in 2008 with his BFA in Graphic Design.
Shortly after graduating, he moved up to Boston with his best friend (now, wife!) and has been having a blast since. The scenery is gorgeous, the company blissful, and the beaches are grand (albeit icy-cold year-round.) Aside from creating, eating delicious food is his favorite hobby. When it's hot, you'll find him outside enjoying the sun.
Chris resides in Quincy, MA and apparently enjoys writing about himself in the third-person. He currently creates for Jackrabbit in Milton, MA as an illustrator, graphic designer, and animator. 
Interested in working together?

Let's chat! Write me directly at chris@arinez.com or send a message through the contact page. I look forward to hearing from you!