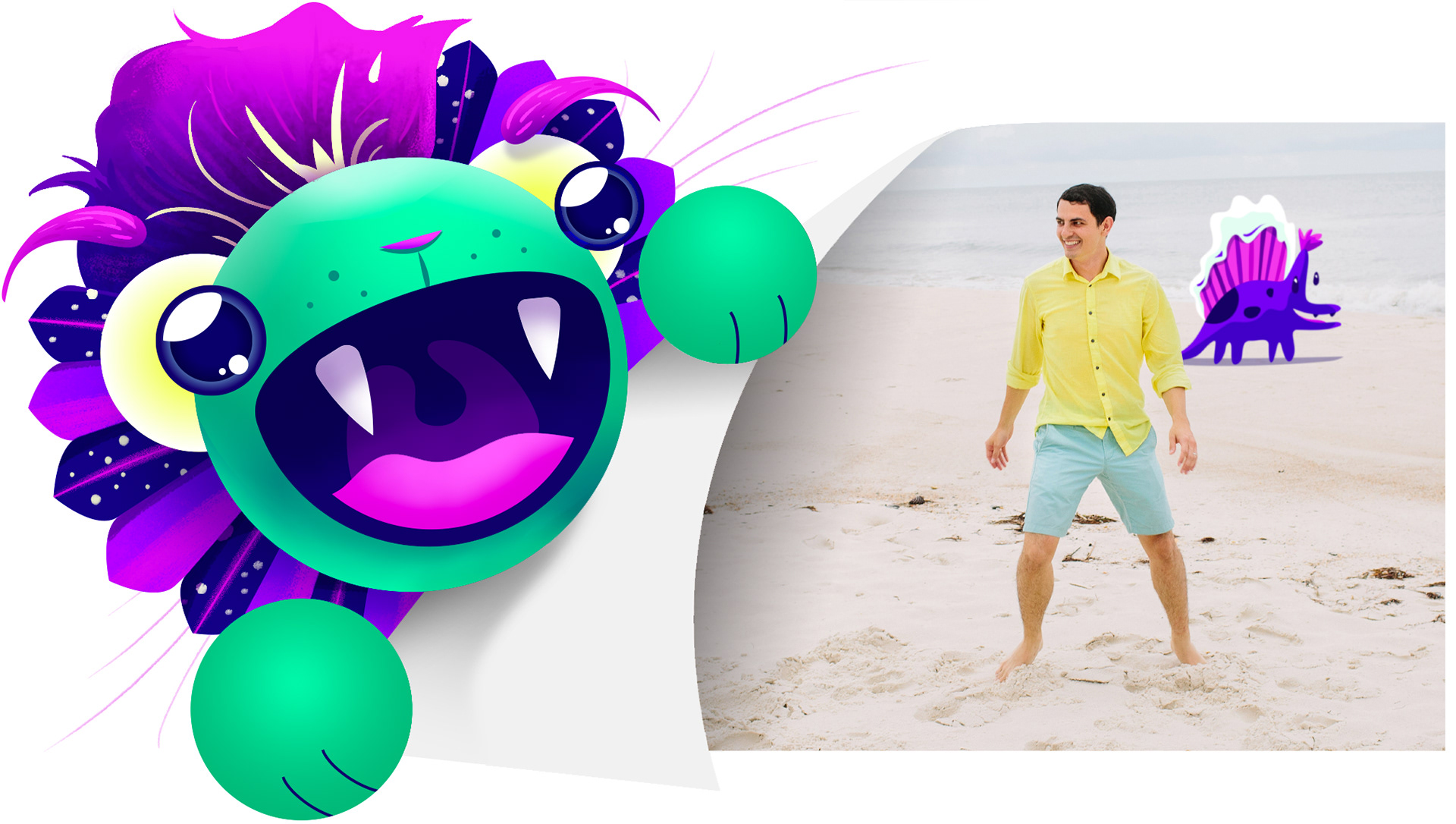 Christopher Ariñez is an illustrator & graphic designer on a mission to inspire joy & wonder through his work. 
He draws and creates custom art solutions for digital screens and printed media, with the goal of delighting anyone who comes across his work! 
With 13+ years of design agency experience, he's become quite versatile in a variety of techniques. His style and approach for any given project are based on the creative problems he's trying to solve for his clients. He loves exploring illustration-based solutions that are visually unique, thoughtfully engaging and delightfully memorable for brands, organizations, and the people they serve.
Infographics, on-screen app character illustrations, beverage packaging art, social media imagery and animated holiday cards are just a small sample of the variety of projects Chris has worked with his clients on. 
He especially enjoys creating fun, playful, whimsical imagery intended to inspire joy and spread a little cheer! On that note, he's especially interested in creating art for children's books, board games, and other playful art for kids and the young-at-heart alike!
Chris resides in the Boston, MA metro area, where he loves spending time with wonderful people, eating great food, and soaking up (or waiting for) New England summers. He also seems to enjoy writing about himself in the third-person. 
He currently creates for Jackrabbit in Milton, MA as an art director, illustrator, graphic designer, and animator (a Jackrabbit of all trades!)
Are you looking for custom illustration or illustrative design work? Or perhaps you're an agent looking to add some new talent to your roster?

 Let's chat! Write me directly at chris@arinez.com or send a message through the contact page. I look forward to hearing from you!