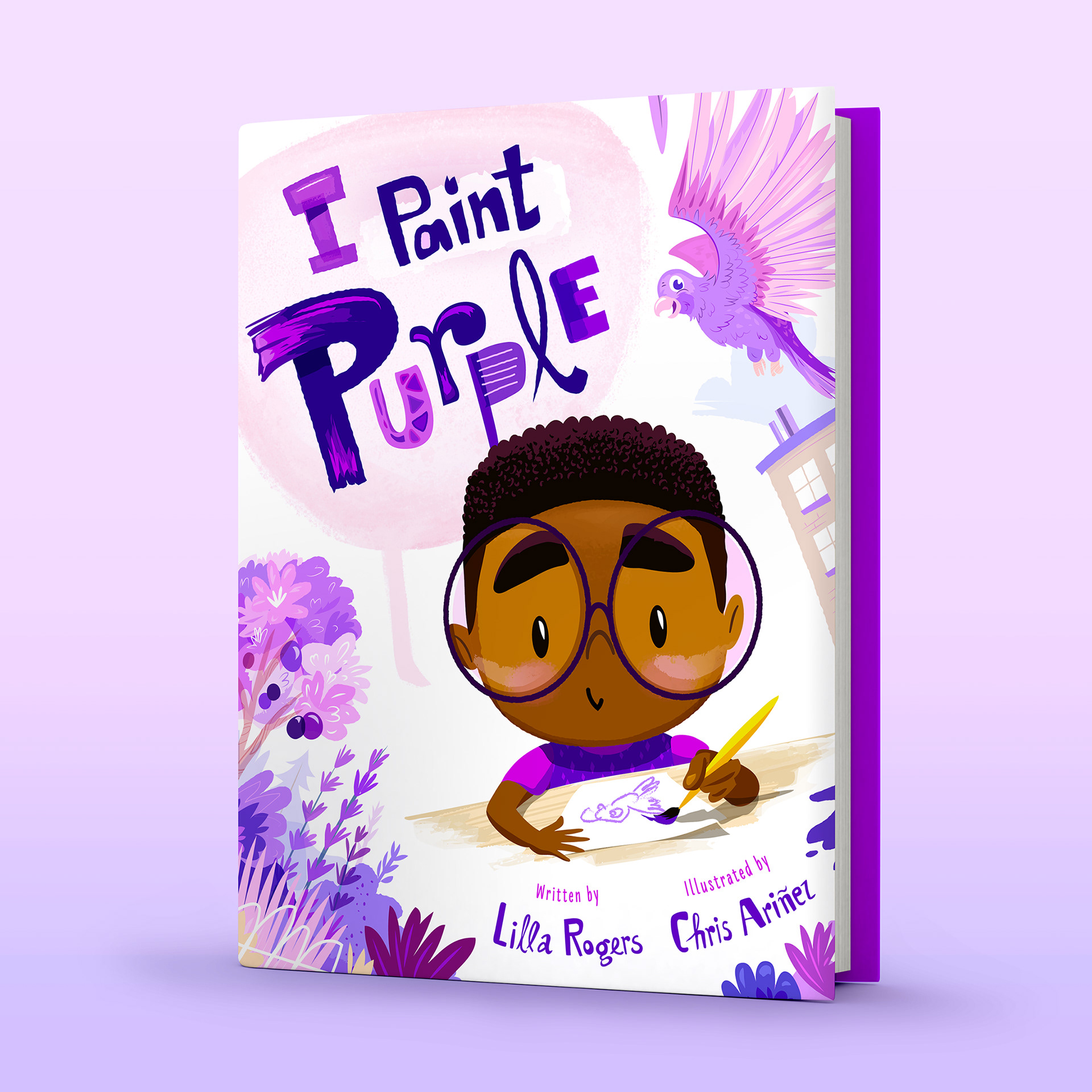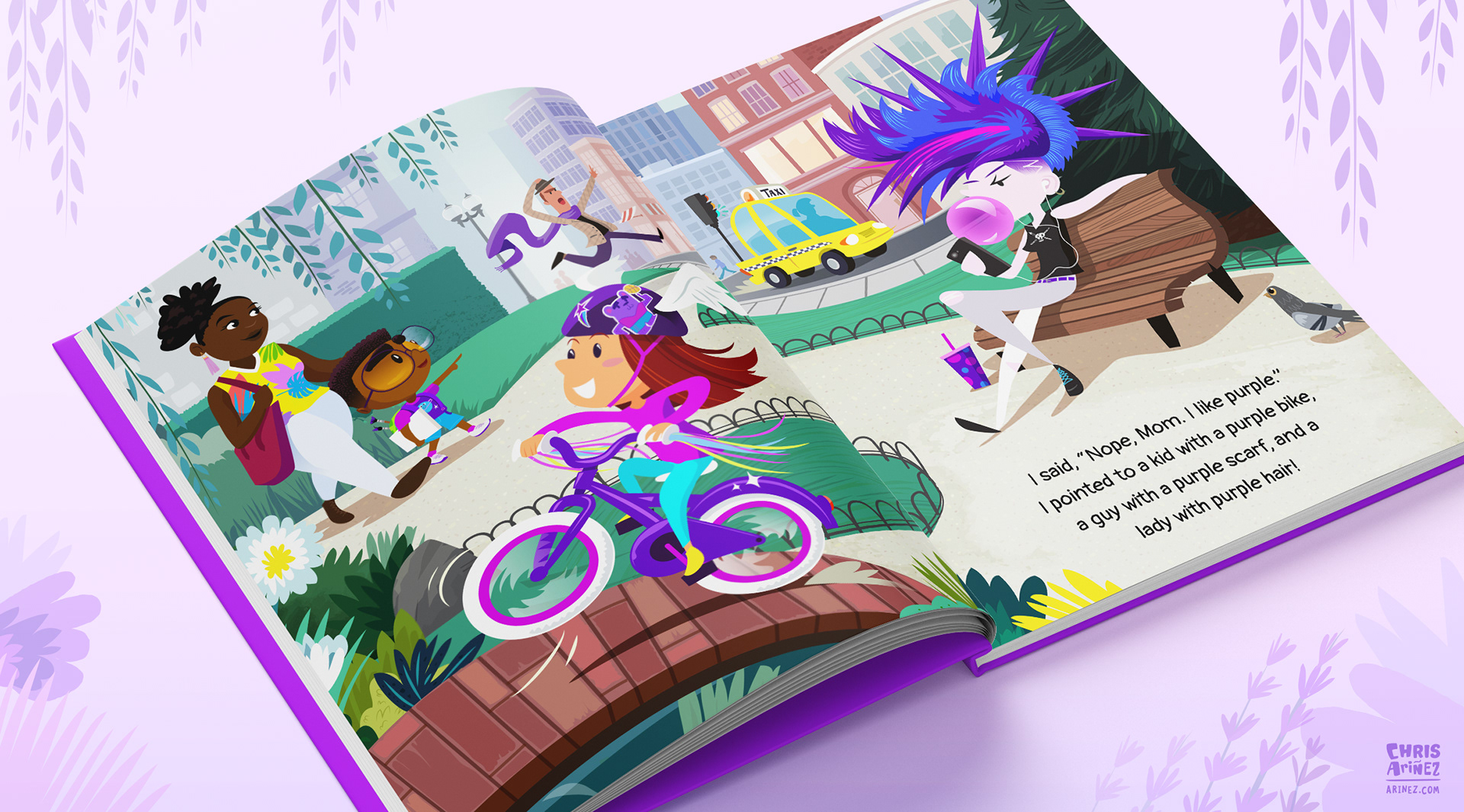 As a kid at heart, I've been wanting to focus more of my art on creating kids' books, games, puzzles and the like. So, I signed up for the
Make Art That Sells
Illustrating Children's Book online course to learn more about the industry and how I can best pitch my art to publishers. I highly recommend the course for anyone interested. 
I had a wonderful time creating art and feeling inspired, challenged, motivated and supported as I learned about character development, storytelling and what publishers and art directors look for in kids' books.
"I Paint Purple" is a story written by
Lilla Rogers
for the course, where I developed this young artist character, along with a cover design and two-page spread from the story.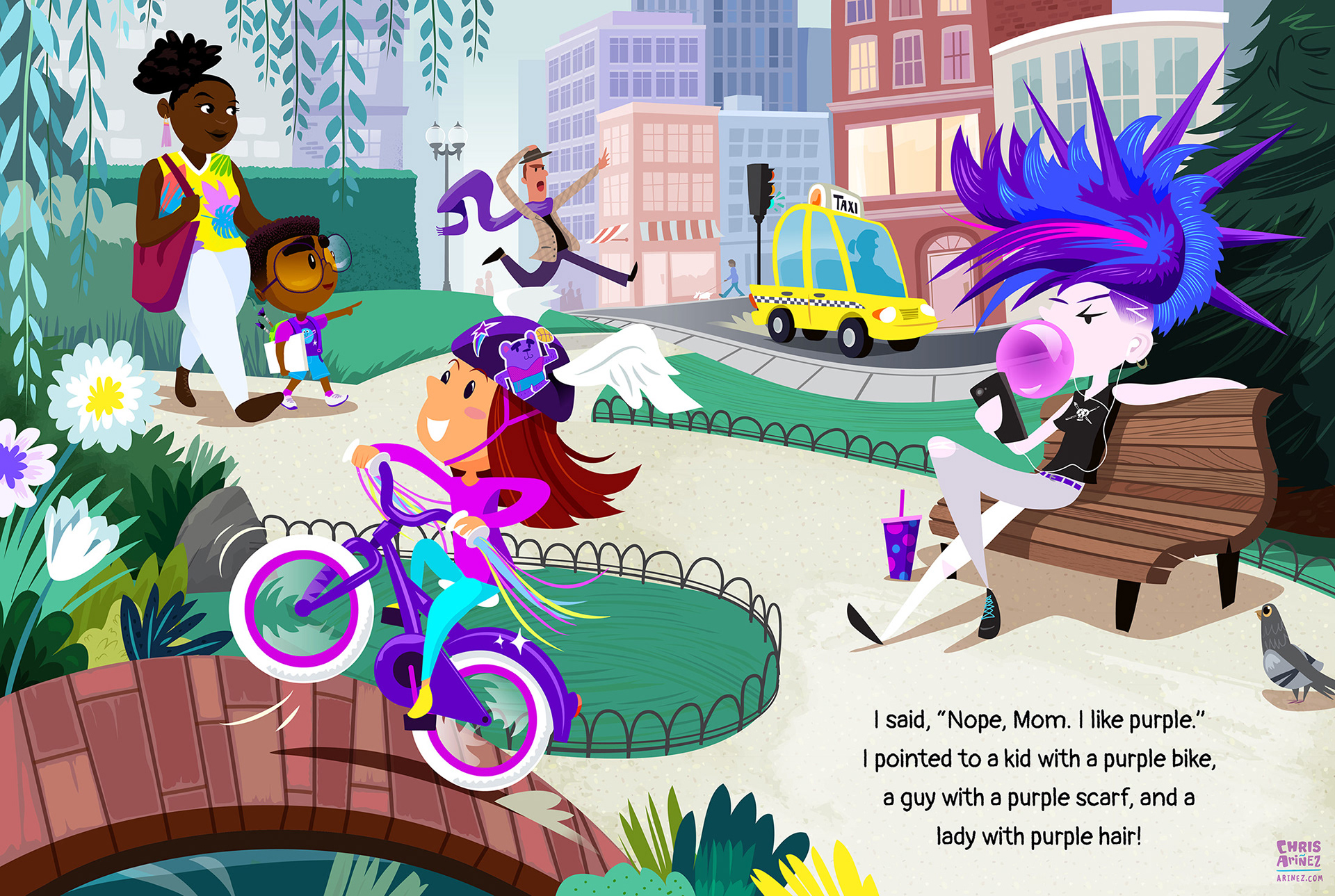 A key part of developing the character was creating the accessories that would be a part of his identity and world. Likewise, drawing a variety of poses he may find himself in was what really brought him to life!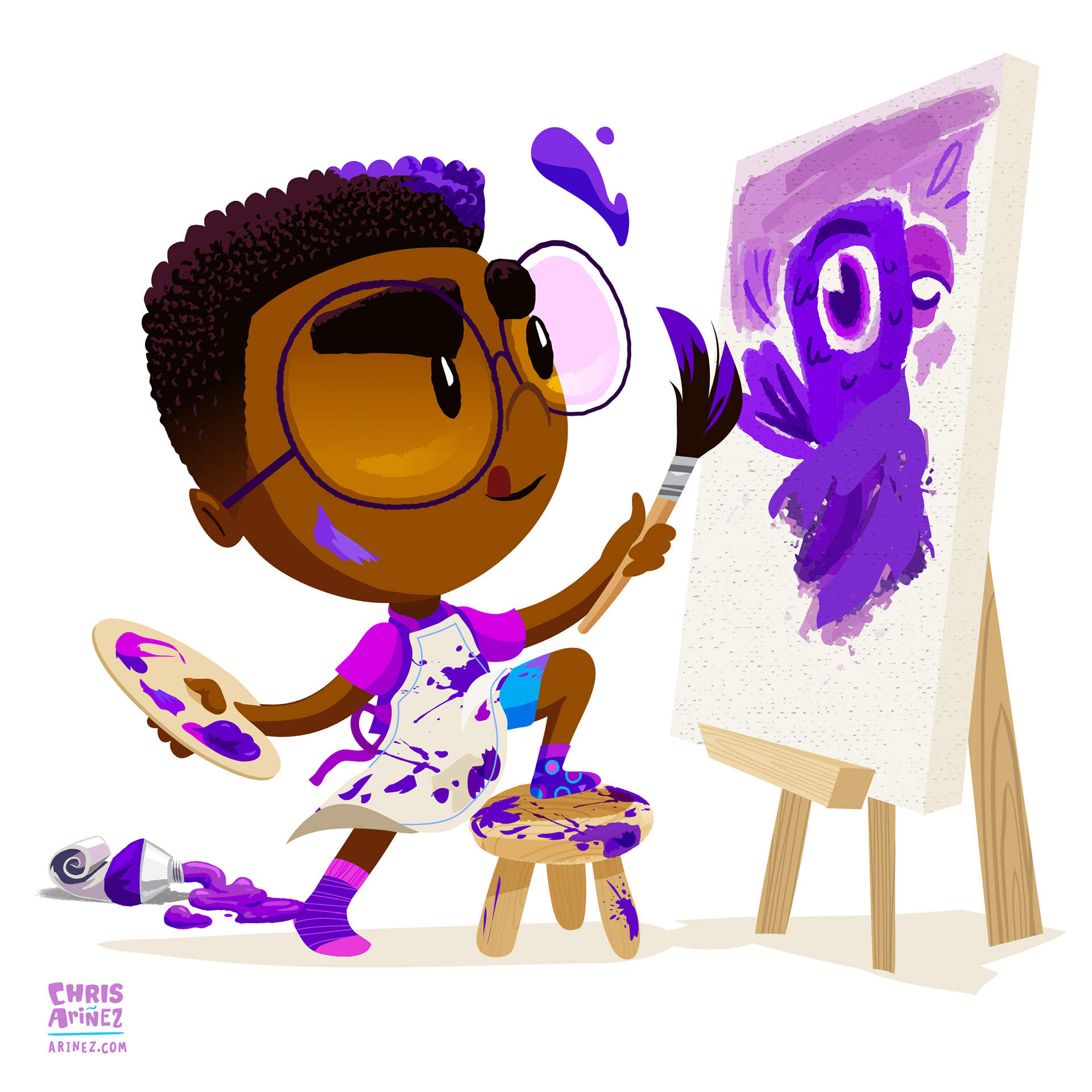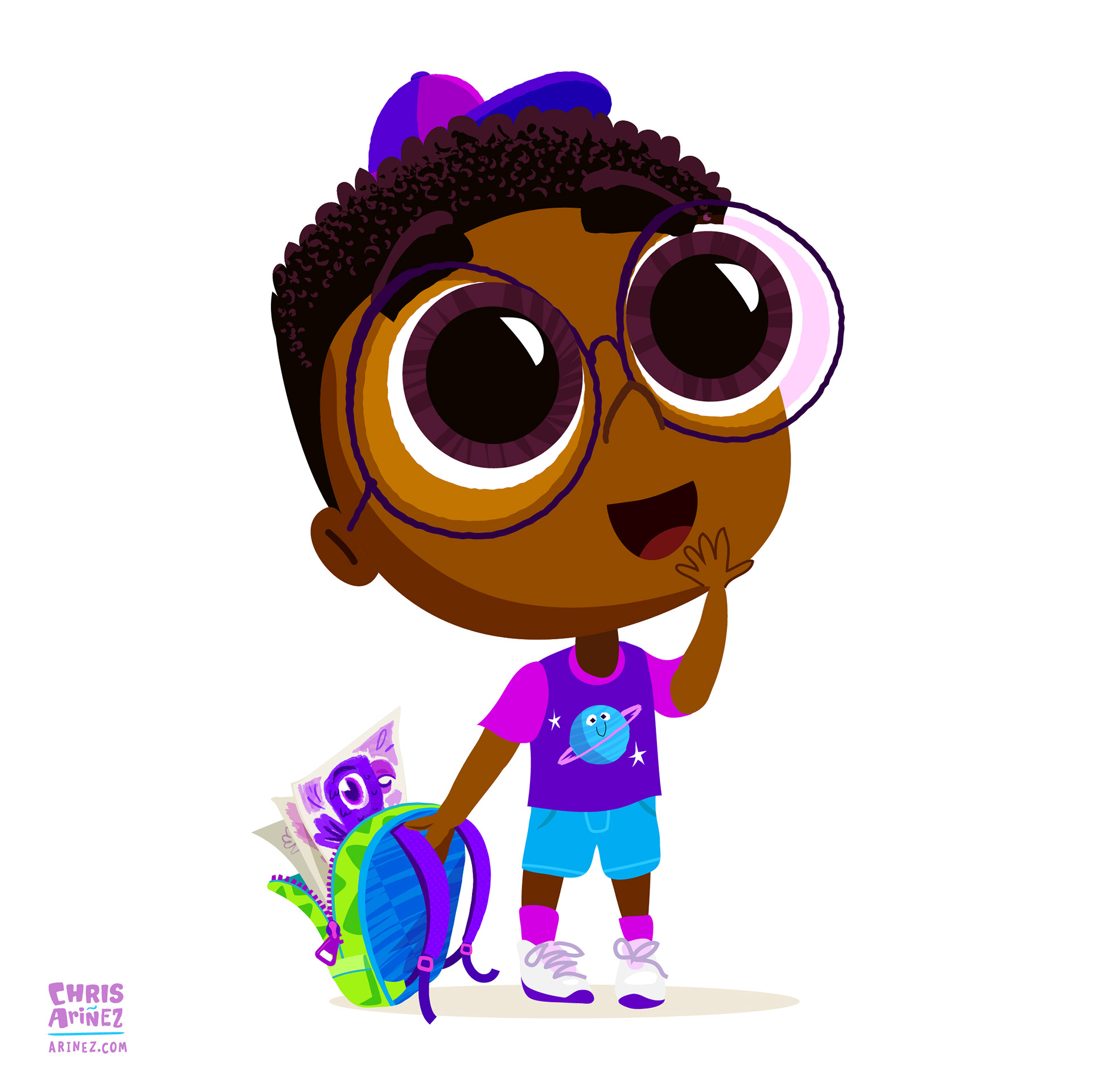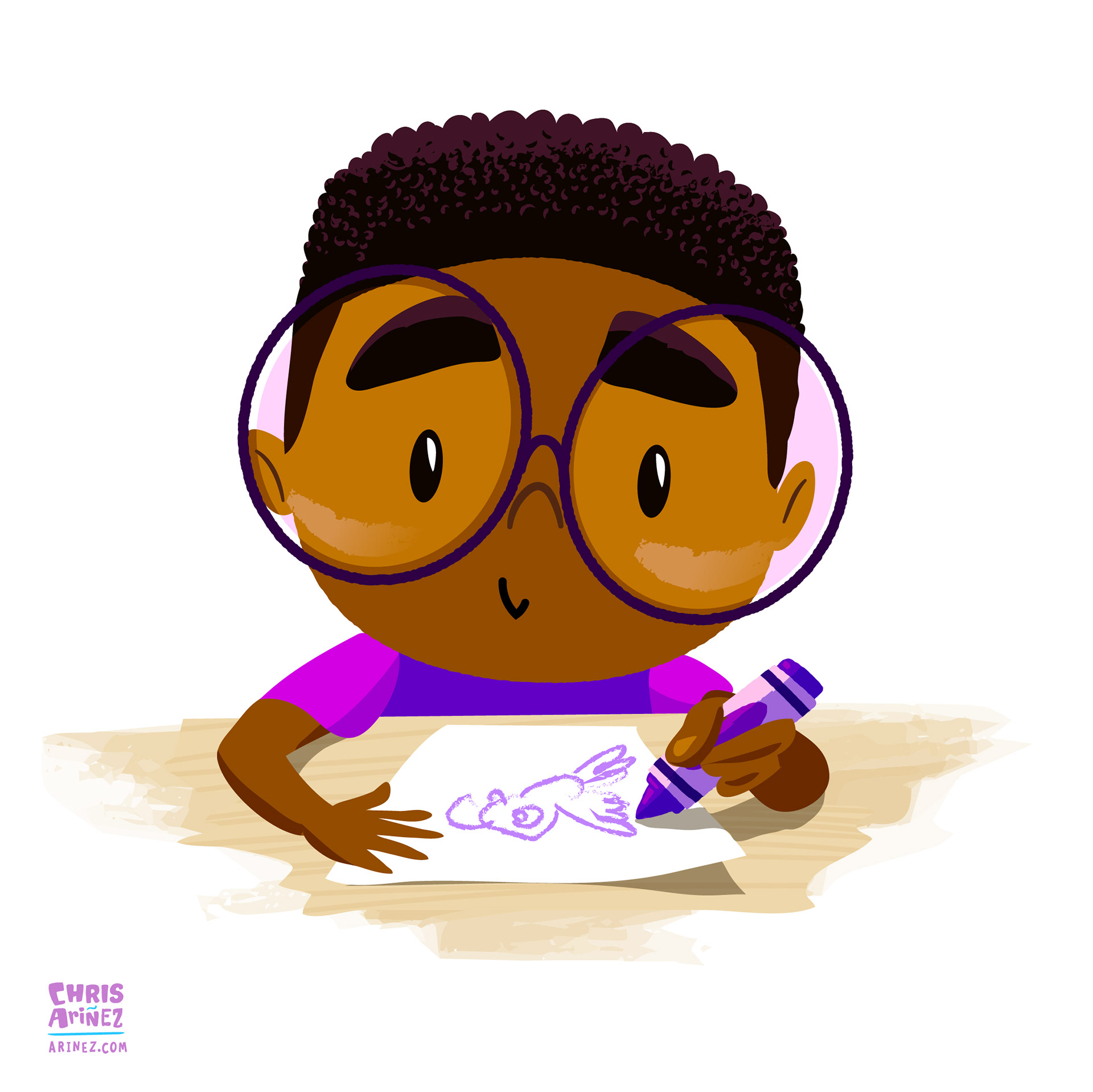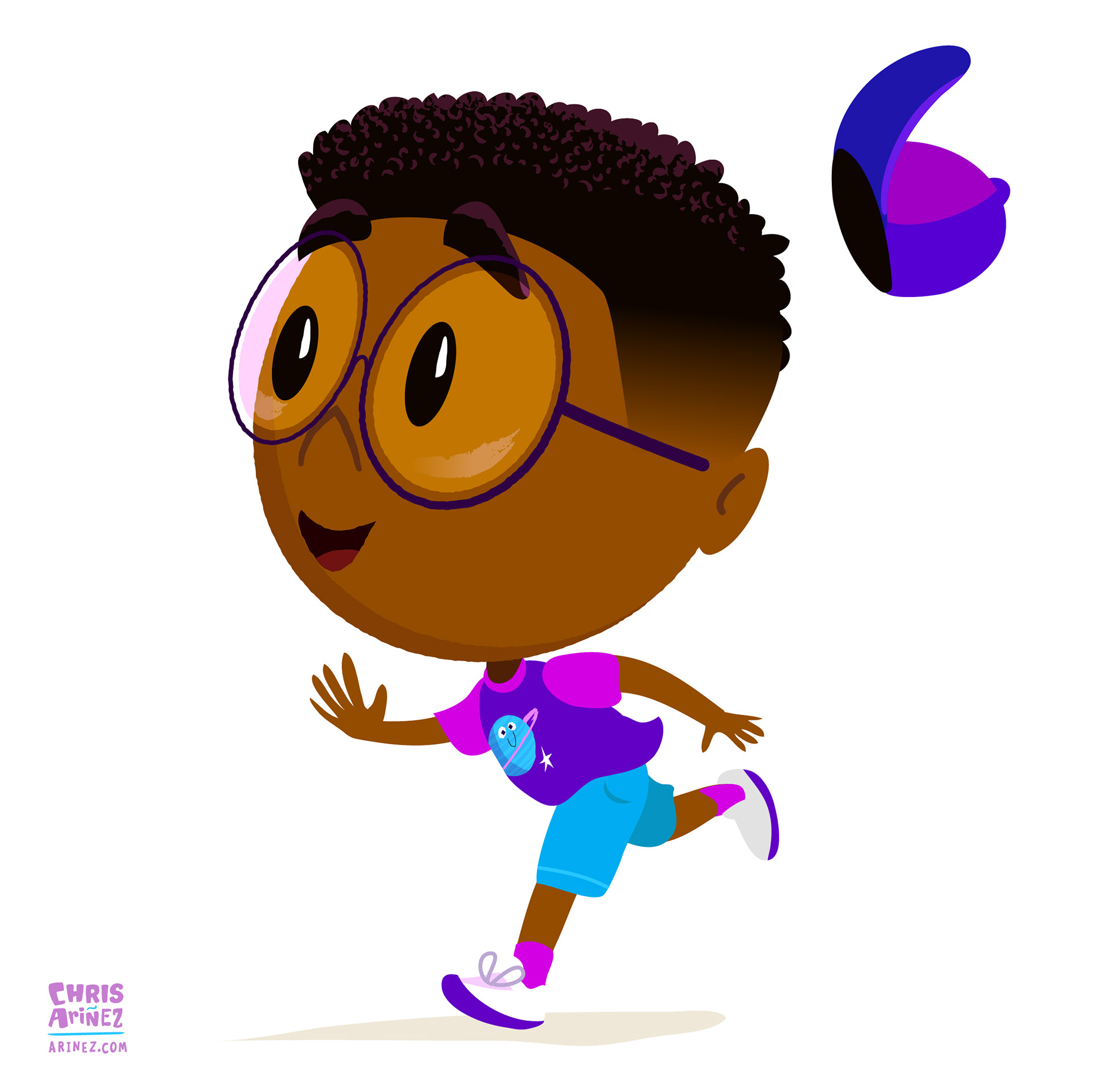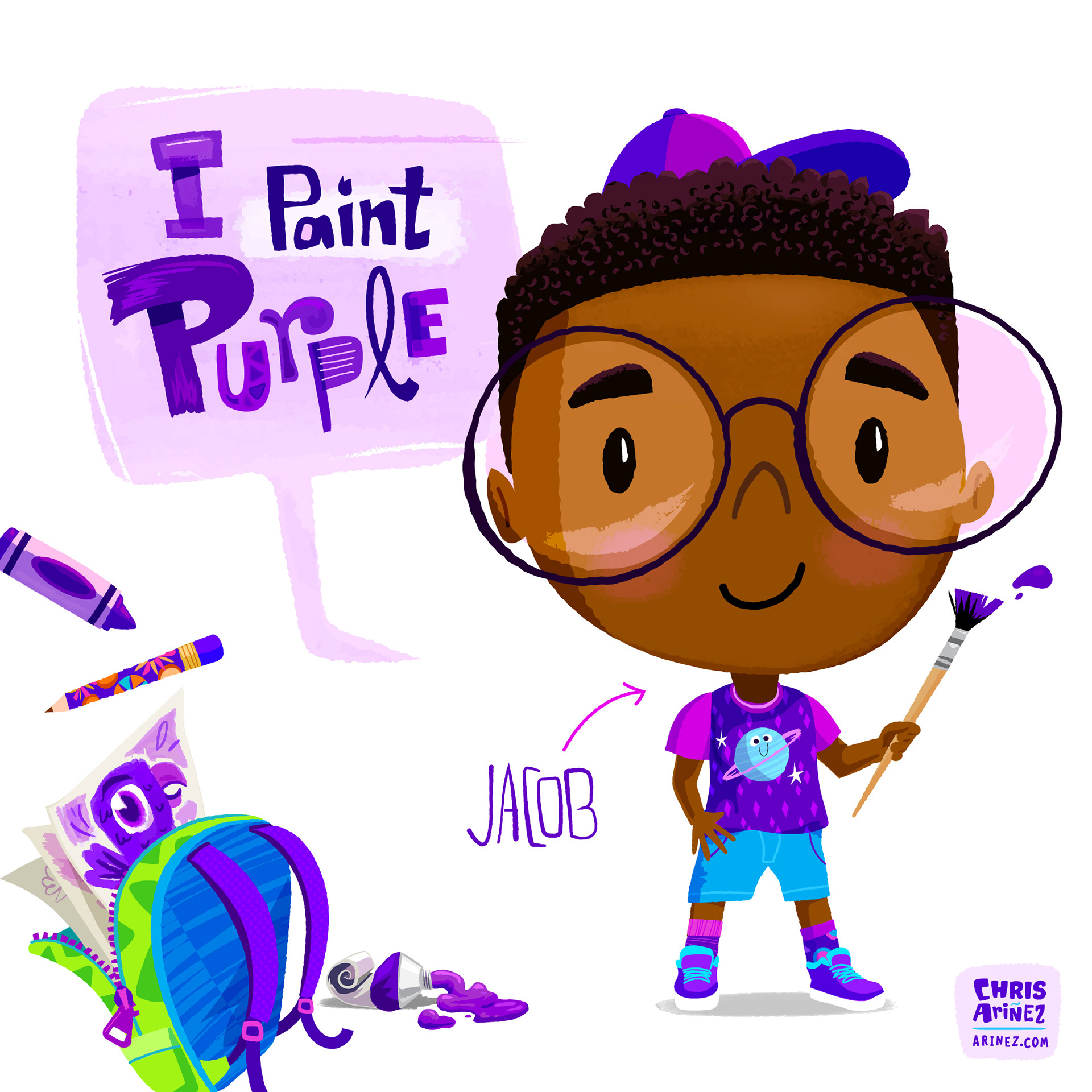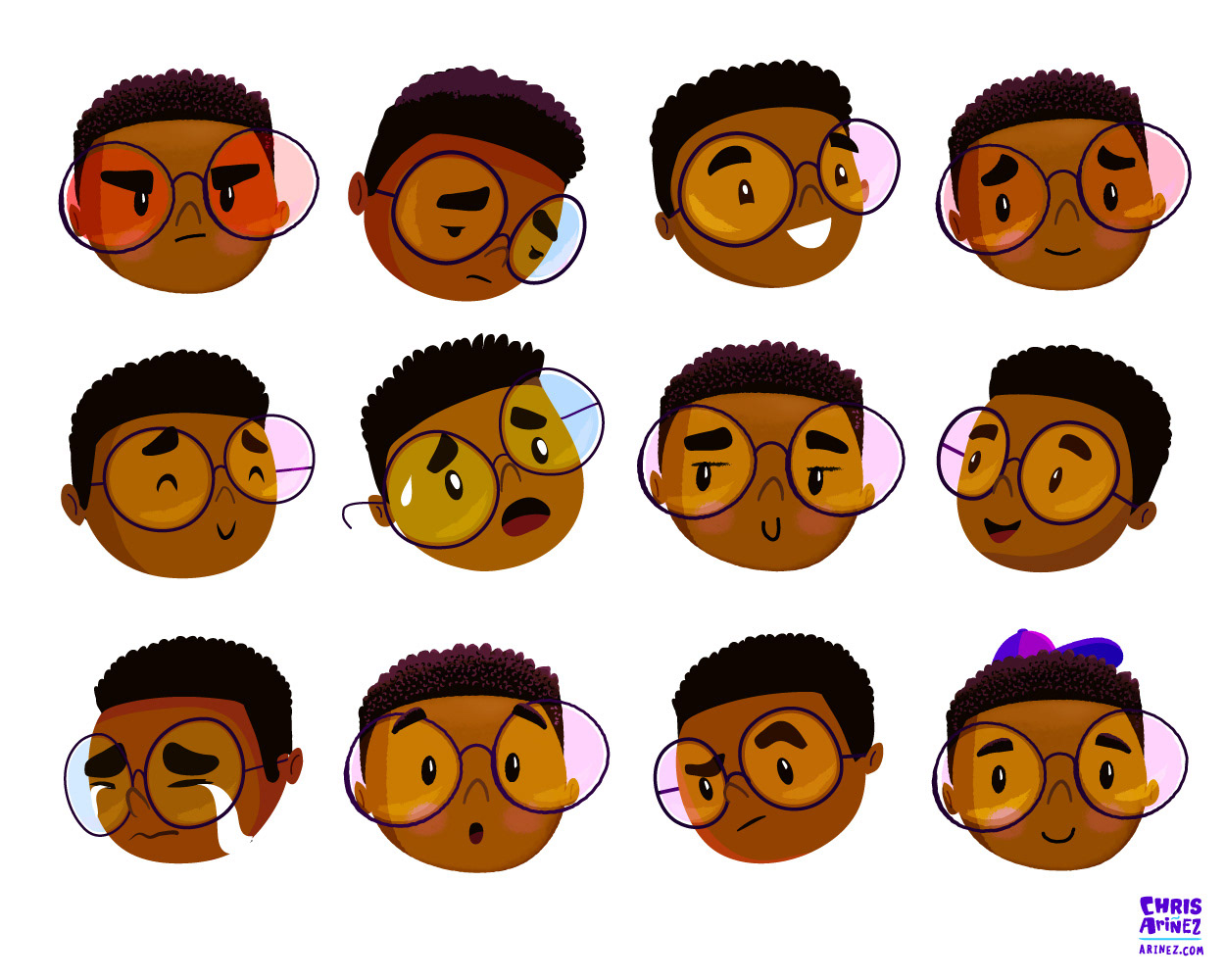 In addition to the story's character development, we had mini assignments and art prompts during the class. Here's an exploration in showing "Happiness"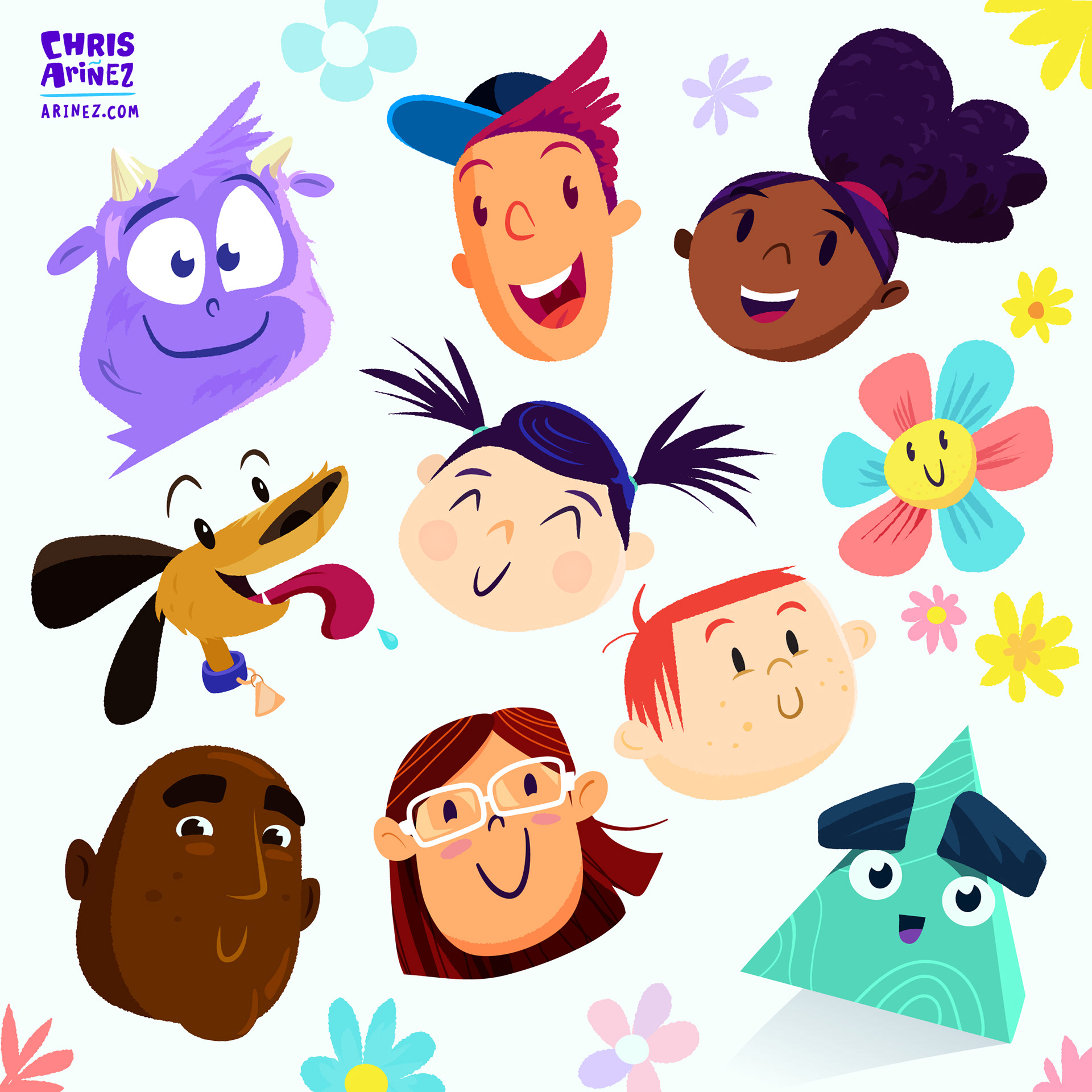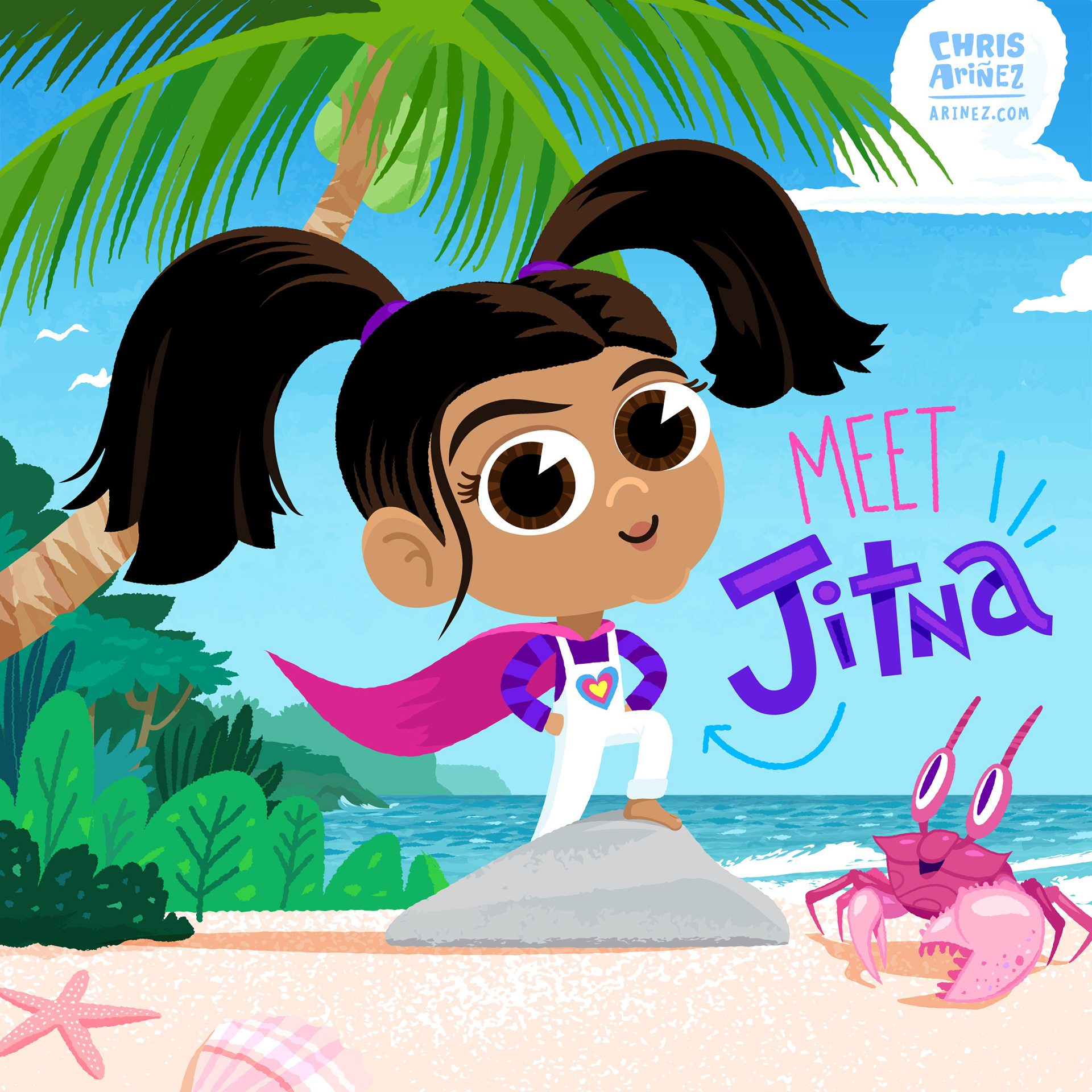 And here's Jitna! The first prompt in the class was to turn one of the MATS team members into a character, based on a childhood photo. I used this exercise to set the tone and style for the rest of the art I created during the class. Cheers!